Circularity yields double profits
Our clients place increasingly stringent demands on limiting the environmental impact of construction products and materials. At A. Jansen B.V., we amply meet these demands, simply because our operations have been circular for years. For our customers, we recycle mineral waste into secondary base materials and semi-manufactures for new products. Almost all our waste is repurposed as quality base material. That way, base materials remain in the chain as much as possible, allowing us to minimise negative consequences for the environment.
Demolition waste and remediation as basis
It starts with the demolition of buildings or roads. We have the SMVS certificate for safe and environmentally sound demolition. Often, the first waste flows are separated on location. Subsequently, demolition, remediation and residual flows are transported to our branches for further processing, cleaning and recycling.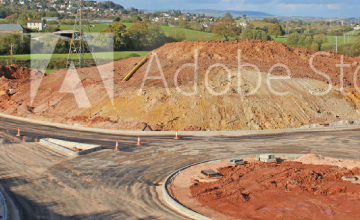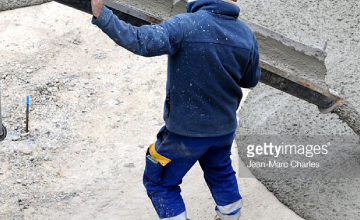 Recycling waste
The second step comprises the recycling and reuse of waste materials from demolition, remediation and earthworks, such as (concrete) rubble, asphalt, glass, shredder materials or contaminated soil. This is done in high-quality (thermal) cleaning installations. After cleaning, base materials are produced, such as pure metal, clean sand, gravel or soil.
Base materials for certified products
The certified end-products are sold as high-quality aggregates in the asphalt, concrete and concrete products industries or used as base materials in civil engineering works. Since 2018, we offer our customers the option of access to the ECI or EPB value of the concrete product in each delivery.
Products in new applications
An example of demolition and residual waste that is recycled into a new and sustainable concrete product is Legioblock®. This is a completely green concrete block we have designed and developed ourselves. It is produced in our branches in Helmond, Son, Tilburg, Etten-Leur, Amsterdam and Meissen (Germany).
We can also make concrete mortar using 100% recycled and certified base materials, such as sand and gravel. Way ahead of the Betonakkoord (Concrete Agreement) and with the lowest ECI.
Do you have any questions?
We will be pleased to answer them for you.