A. Jansen comes to the rescue in the affected disaster area of Rech, Germany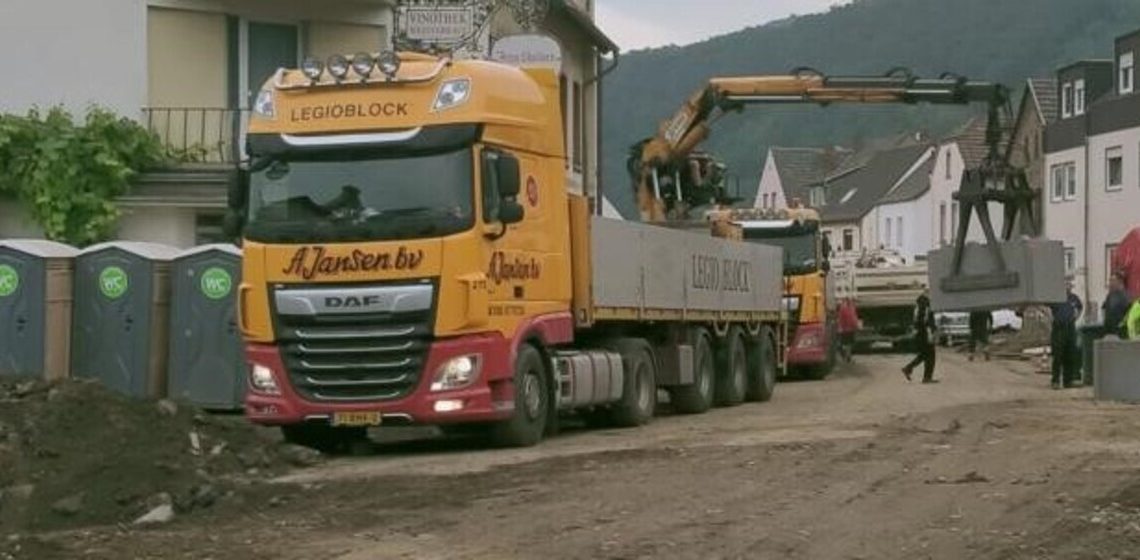 A quick action by A Jansen B.V.
Last Friday (23-07-2021) at 4.30 pm a request was made by telephone to urgently deliver Legioblocks to the badly hit disaster area in Germany. Immediately eight trailers and one crane truck, which came home from construction projects, were loaded with 90 Legioblocks in Helmond and then immediately traveled to Rech. At Saturday morning, the concrete blocks were delivered and placed at their destination. This way the damage could be reduced.
The following Tuesday the 27th, fourteen trailers and one crane truck, loaded with Legioblocks, are leaving for the disaster area to stabilize the situation there. Of course we sympathize with the population in the affected areas and are happy that we can contribute to this with our flexibility.
Do you have any questions?
We will be pleased to answer them for you.