Corporate Social Responsibility is a matter of course for A. Jansen B.V. Our ambition is to run a company with respect for People, Planet and Profit. In addition to sustainable production based on a circular economy, other CSR pillars, such as social enterprise, safety and business integrity, also play a role.
Circular economy
The concept of circularity is in our DNA. We recycle construction and demolition waste into certified granules, which we then use in our concrete products and concrete mortar. We also recycle car shredder materials, discarded goods and other shredder flows into reusable materials.
Ecologically sound demolition
For A. Jansen B.V., the cycle starts with the demolition of buildings. The built environment offers the base materials for the future. This has prompted us to demolish these buildings after their end-of-life phase in a sustainable manner, a process also known as urban mining.
CO2-performance ladder
Reducing our CO2 footprint is an ambition we have been monitoring since 2018 and which we publish in the CO2 performance ladder. A. Jansen B.V. is certified for rung 3. Click here for the S.K.A.O. website.
Documents related to the CO2 performance ladder:
Certificate CO2 Performance ladder NL 14/818843188 – A Jansen B.V.
CO2 Emission Inventory 2014 – 3A1
CO2 Emission Inventory 2015 – 3A1
CO2 Emission Inventory 2016 – 3A1
Greenhouse gas emission statement FP/14/000129_2014-3A2
Energy Audit Report 2017 – 3B1
Energy Management Action Plan 2017 – 3B1
CO2 Communication Plan 2017 – 3C1
EVO – 3D1
ECI – EPB
Reducing the footprint of the materials we market has top priority.
EcoChain software offers us the possibility of calculating the ECI value (Environmental Cost Indicator) of our concrete mixtures. Using this ECI value of concrete and other factors, the housing and public utilities construction sector can calculate the EPB (Environmental Performance of Buildings). The civil engineering sector needs the ECI value for MEAT tenders.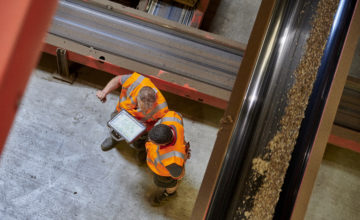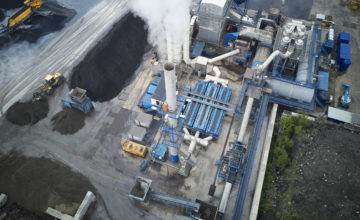 PSE
A. Jansen B.V. is PSE-certified (Performance ladder Social Enterprise): we have been on rung 2 since 2017. Our involvement in the community also manifests itself in activities such as sponsoring sports clubs and cultural events.
Do you have any questions?
We will be pleased to answer them for you.