Jansen Infra helps build advanced distribution centre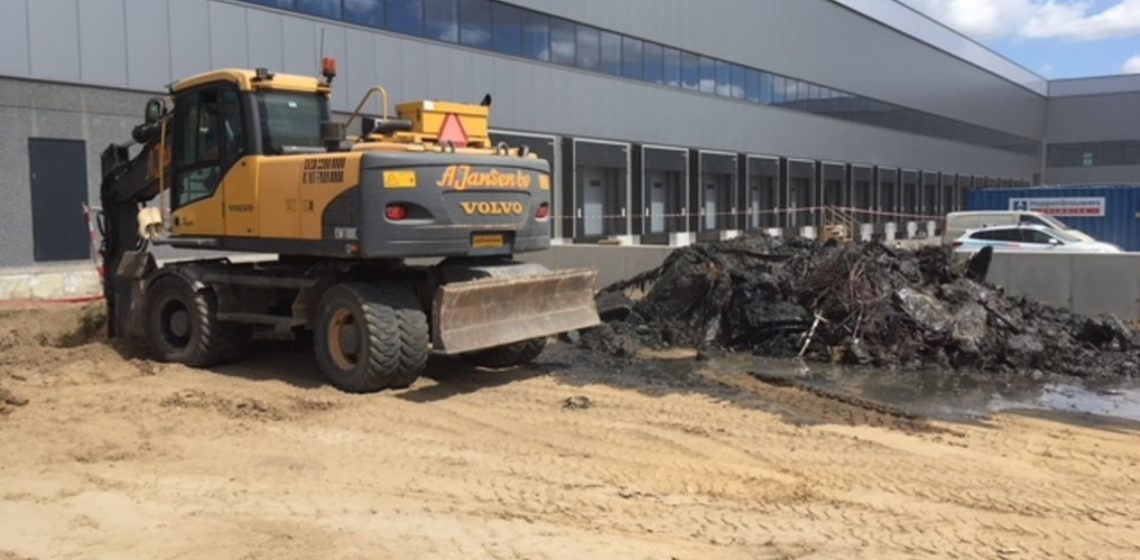 Jansen Infra helps build advanced distribution centre in Eindhoven. ASK Romein has built one of the most advanced logistics centres around for Prologis Benelux. On behalf of client ASK Romein, Jansen Infra has contributed to the build of a large-scale distribution centre in Eindhoven.
Over the past four years, Jansen Infra has performed various activities in phases. The distribution centre consists of two huge warehouses of approximately 70,500m2. The warehouses are built on a site of no less than 110,000m2. Because the building site was a former landfill site, we began converting the landfill site back in 2015. For the subsequent build phases, Jansen Infra carried out the groundwork necessary to prepare the land for the build of both warehouses.
Upon completion of the warehouse builds, Jansen Infra took care of the site's landscaping, making the site ready for use. The building project was recently completed and handed over by ASK Romein.
We are proud of Jansen Infra's contribution to a wonderful final result.
Do you have any questions?
We will be pleased to answer them for you.