The fight against the Japanese Knotweed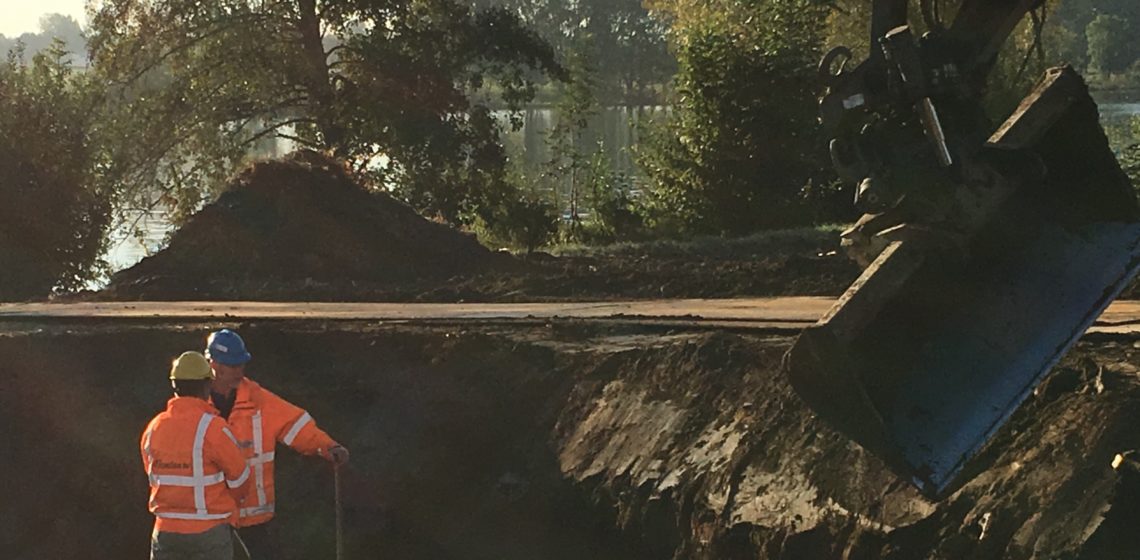 The Japanese Knotweed is a big problem for many communities and water boards in the Netherlands. The proliferating plant is one of the most invasive exotics, and once the plant has taken root, it is difficult to remove. The strong rhizomes and stems of the Japanese Knotweed can damage banks, embankments, foundations, pipes and infrastructure.
On behalf of Mooder Maas (Association Dura Vermeer & Ploegam v.o.f.) and the Province of Limburg, Jansen Recycling B.V. helped fight the Japanese Knotweed. In our thermal cleaning plant in Son, the soil – with the extremely vigorous roots of the Japanese Knotweed – was sterilized by heating which completely destroyed the germ. Upon arrival at our site, the soil is first shredded so that the heat can easily penetrate to the core of the root.
To ensure that this control method is effective, Jansen Recycling B.V. has requested the RHP Foundation to carry out a RAG-weed study. Results of the study showed that no viable remains of the Japanese Knotweed were detected.
Do you have any questions?
We will be pleased to answer them for you.