Circularity is simply in our genes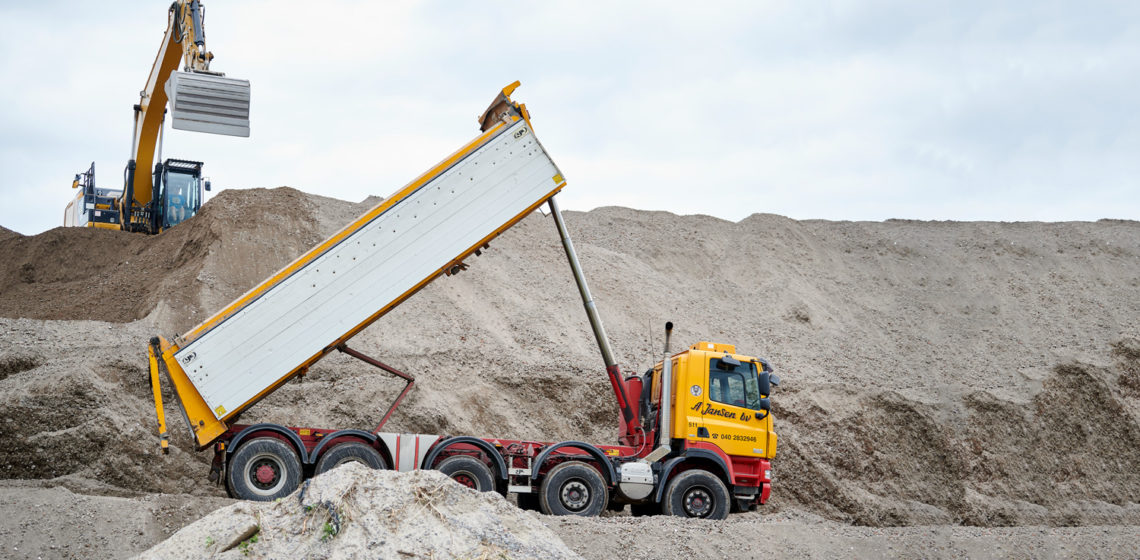 Rolling up our sleeves, looking for the best solution for our customers day and night, never selling no, smart enterprise and contributing to a better world. These were the starting points on which Toon Jansen founded his own company back in 1971. Little has changed in that respect over the past 50 years. For the motives for Toon's one-man business in Gerwen still apply to the 400-odd employees of A. Jansen B.V., working in 5 divisions and 7 branches.
Clever and sustainable entrepreneurship have been important from day 1. In fact, A. Jansen B.V. has been far ahead of its time for years: even before the "circular economy" was popularised, the UN announced its sustainable goals and human capital became an issue in management training, our company already had all this in place. It is simply in our genes, and that creates both a commercial and a green basis. Things you recycle and reuse do not have to be purchased. And that is good for the environment. And concentrating all disciplines in a single location saves on transport costs and CO2 impact.
And that is also why, with every new subsidiary and division, we have always tried to keep everything under one roof and distribute our branches logically across our working area. In recent decades, we have established an efficient chain of activities relating to demolition, remediation, recycling, infrastructure and concrete, we have developed a number of revolutionary products and assembled a modern set of machines, including a state-of-the-art thermal cleaning installation. Where possible, we recycle and reuse all types of waste in our own products. At the moment, we convert as much as 87% of all goods entering the company into certified products. By linking residual flows and using waste as raw material, we close the chain, reduce the pressure on natural resources and create a clean ecological footprint.
We have supported our progressive and green approach with an unmistakable no-nonsense mindset. We work hard, day and night. Always looking for 100% quality. We are doers and go-getters who do not hide behind "ifs and maybes" but always look for effective solutions and outcomes. Also for that single, specific customer demand. We like to be in personal contact. Our customers appreciate that flexibility and personal approach, which is one of the reasons why they keep coming back to us.
Since circularity has entered the mainstream construction world in recent years, we must try and stay ahead of the pack. That requires a focus on continuity, on cooperation, partnerships and innovative reuse. We are working towards being 99.9% circular in 5 years' time, at the lowest possible CO2emissions. We plan to realise this by continuous investments in innovations that fully close the chain and by investing in the knowledge, education and creativity of our employees. This will allow us to continue to increase our service provision and the added value for our customers, so that we together contribute to a better and cleaner world in which all construction and demolition waste can be perpetually reused.
Do you have any questions?
We will be pleased to answer them for you.