Again Legioblocks protect the German Ambassy in Afghanistan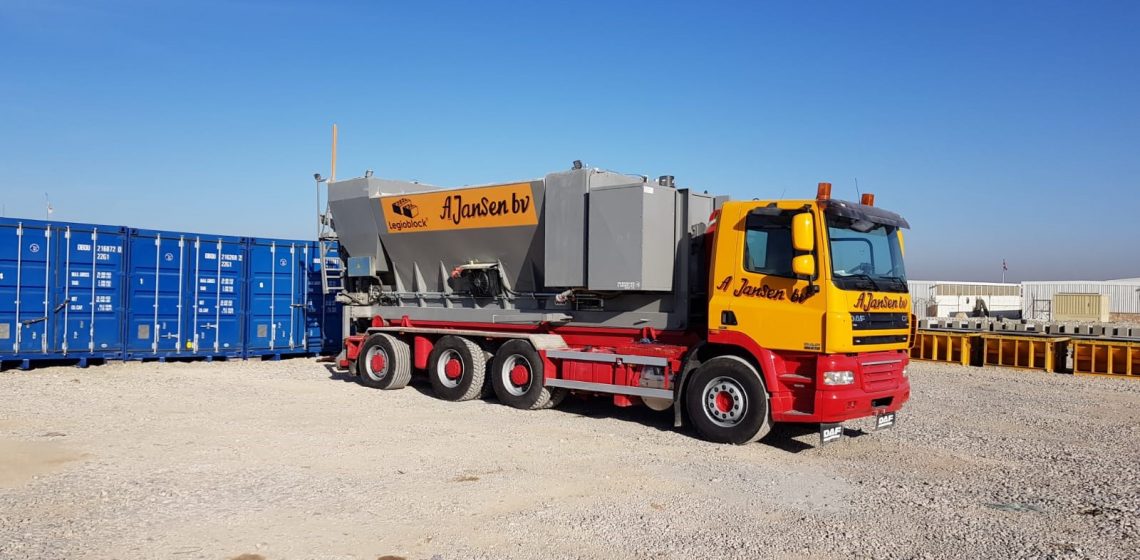 Three years ago we built concrete walls of Legioblocks on the NATO military camp in Mazar, Afghanistan. In order to be able to produce those Legioblocks, we flew a complete mobile concrete plant to Afghanistan with an Antonov transport aircraft. We recently started the next phase, securing the German Embassy and Consulate in Kabul, Afghanistan.
Jansen Betonwaren has again been asked to cooperate to secure the safety of the officials working for the German embassy. The mobile power station was already in place, but again materials and tools had to be brought to Afghanistan. This time with a Boeing 747, a slightly smaller aircraft. Four large containers were transported to Kabul. The mobile concrete plant was still present in Mazar and had to be transported to Kabul by bad roads. 430 kilometers! Of course, this had to be done in complete safety, which took the necessary preparation. The route was explored in advance with drones equipped with infrared technology to discover possible ambushes. The transport itself left for Kabul accompanied by 2 drones and various military vehicles and arrived safely. Embassies and consulates in Kabul are located in a so-called 'green zone'. These are secured by Legioblock walls to prevent carbomb attacks as much as possible. This has the highest priority because in May 2017 an attack was carried out in the immediate vicinity in which 90 people were killed and 400 injured.
Do you have any questions?
We will be pleased to answer them for you.